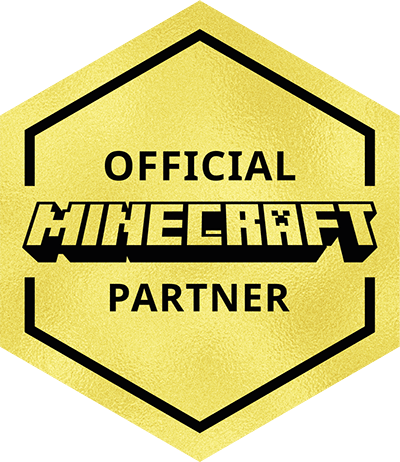 Minecraft Partner
Official Minecraft Partner on Market Place
Whether you are a true gamer or just playing video games from time to time, you've heard about Minecraft!
Originally developped by Mojang, a Swedish Indiegame Studio founded in May 2009, Minecraft has been bough by Microsoft in November 2014 for 2.4B$.
In June 2017, Minecraft developers added the Marketplace, which is basically a partner program between Microsoft and selected content creators. The Marketplace is an in-game store, where players can purchase access to skins, textures and worlds from community creators. Players can access these by spending Minecraft Coins, which can be bought with their own currency.
Story of an unofficial DLC
Back in the day, I did my best to nudge some guys at Mojang so I could have a chance to discuss with someone who could help me bring BDcraft contents to Xbox 360 and PlayStation 3… That was my main goal at the time. I tried emails, Twitter, and Minecon Paris without real success. After some first contacts, the project was stopped abruptly…
Four years later, though, Microsoft reached out to me to talk about BDcraft! I was truly excited!
Minecraft Marketplace is where I always felt BDcraft contents belonged. After months of discussions and active work, my collaborators and I were able to get the main BDcraft resource pack ported to the Bedrock version of Minecraft.
Huge work, big chills, much stress but an immense joy to see such result after so many years!
One of the best rated content
After several exchanges with The Minecraft Team about the specifics of PureBDcraft — mainly its HD textures — and several Minecraft updates, PureBDcraft was ready for the Minecraft Marketplace.
PureBDcraft has been released on the Marketplace in June 2017. There have been several updates since, adding exclusive paintings and many new textures following the various Minecraft versions.
From the first day to date, PureBDcraft has been ranked to the top very quickly. Nowadays, it remains one of the best rated content available on the marketplace!
Minecraft Marketplace is a store for the creators, where the creativity of the community is made available to players mobile, Xbox One or Windows 10 PC
For the first time, skins, textures and worlds designed by the community are coming to the store on mobiles, console and Windows 10. Microsoft made it safe and easy to purchase community-made content for Minecraft.
Buy once, then enjoy it on any compatible device, forever.