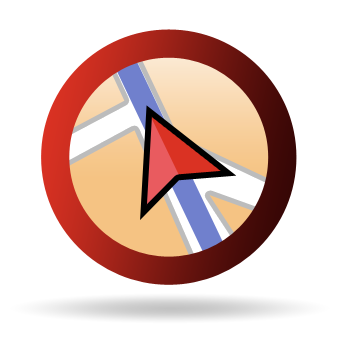 SFR Navigation
First integrated Off-board GPS Application in France on Mobile phones by SFR, developed by Mappy
SFR is a French telecommunications company. It provides services for mobile phone, landline, internet, IP television and mobile internet to consumers and businesses.
From 2006 to 2010, SFR was a key partner of Mappy SA and built together an exclusive product called « SFR Navigation ». It was the first Mobile GPS Application with integrated Data costs and available on WindowsMobile and Blackberry Phones.
SFR Navigation was able to find addresses, calculate Routes, navigate to destination, search Points of Interest around a location and find professionals or individuals thanks to the PagesJaunes services (which was an exclusive App feature).
Thousand Km of Traffic Info
Thousands Points of Interest
Millions Professionnals from PagesJaunes
Business Development and Project Management
I worked for SFR for 3 years at Mappy SA as a Key Account Manager. I was in charge of Business Development and Project Management.
SFR was a privilegied partner of Mappy and I was responsible of all the projects that SFR and Mappy had in common, such as the development and integration of various Location-based Services for Web and Mobiles.
In September 2007, SFR launched in Partnership with Mappy a new product named « SFR Navigation by Mappy ». That was a true beginning of a cool story with many new exclusive services and features for Mobiles: integrated GPS, Address and Route search, Navigation solutions (that only PND was able to do before) and integration of the PagesJaunes power (with many professionnals and individuals referenced).